The Greater Lansing Area's Commercial and Industrial Flat Roofing Experts
Providing more roof life with less roof cost. Every time.


Morrow Roofing, a Weather Shield Roofing company, is a family-owned and operated roofing contractor specializing in flat and low slope membrane roofing systems. We have been serving the Mid-Michigan area with exceptional workmanship and fanatical customer service since 1989.

Whether we're maximizing the life of your current roof, repairing it, or doing a full commercial roof replacement, we are laser-focused on bringing value, quality, and remarkable personal attention to our customers on every job we do, large or small.

In 2019, we were acquired by Weather Shield Roofing Systems of West Michigan with a goal to provide outstanding commercial roofing service to both Mid and West Michigan areas. Through sharing the same values for quality craftsmanship, customer satisfaction, and continuous improvement, teaming up together made perfect sense. Now, this partnership allows us to provide the same great commercial roofing services that we're known for on a much larger scale.


What Customers Are Saying
"Ken and his crew at Weather Shield Roofing (formerly Morrow Roofing) have been one of the bright spots in our experience since coming to the Lansing area. His crew is professional and responsive whenever we've had the occasion to use their services. They show up when they promise, get the job done, and clean up afterwards. Ken is practical and presents the options available in a common-sense format that makes it easy to decide what to do and when. I can't think of anything that would make the experience of dealing with them any better. Am very happy with our experience working with them!" - Nancy MacColeman, Spare Time Entertainment


"I've dealt with Weather Shield (formerly Morrow roofing) for many years, and have never been disappointed. They have always been professional in their work and customer service." - Matthew Hill, Impression 5 Science Museum


"Ken and his crew did a wonderful job on our Samaritas corporate office in Lansing, Michigan. The job went so smooth from pre-construction meeting, through mobilization and set up, installation, and completion including a final inspection. The Weather Shield Team explained the entire tear off and installation process in advance with us and went through all the details of the construction during the course of the job. I had a positive feeling going into this project and even more so when we were done." - Jay Gilbert, Samaritas
Commercial Roofing Services
Morrow Roofing, a Weather Shield Roofing company, is Mid-Michigan's go-to contractor for industrial and commercial roof management, roof repair, and roof replacement.
Over the past 40 years, we have successfully completed over 30,000 roof repairs and installations covering tens of millions of square feet of EPDM, TPO, PVC, and Modified Bitumen. We will treat your roof as if it is our own.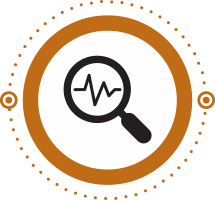 Free Commercial Roof Inspections
Want to know how much life your roof has? We offer free commercial roof inspections. Just request an estimate to get started.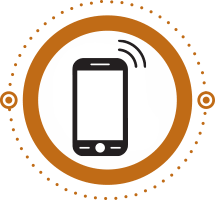 24/7 Emergency Roof Repair
If you have an emergency roof leak that is interrupting your operations we can get one of expert roof technicians on their way to your site within 2 hours of your call, no matter what day or time it is.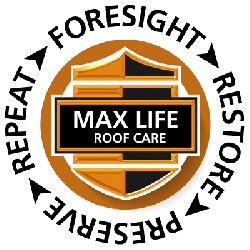 Commercial Roof Management
Start saving time and money by extending the life of your existing commercial roof. Check out our MAX LIFE ROOF CARE Program to get started.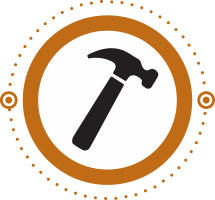 Commercial Roof Repair
Have a leak that needs to be repaired? We're experts in finding and fixing low slope commercial roof leaks of all types. We fix the leak no one else can!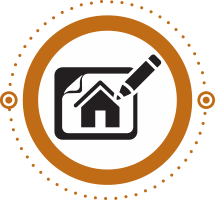 Commercial Roof Replacement
Need a new roof? Our specialists will work with you to design and implement the best, most economical, long-lasting, high-quality roof for your business.